Nebraska Bug Sweeps 65,000 bugs Detected
DO YOU BELIEVE YOUR Nebraska HOME, BUSINESS OR VEHICLE IS BUGGED?
We are here to help you today!
Free Consultation (24/7)
Call Us Now –
866-292-3711
Hidden Cameras, Audio Bugs and GPS Devices: How to know what's Legal in Nebraska.
Nebraska law, Neb. Rev. Stat. § 86-290-1-b, c, requires the consent of at least one party to legally record an in-person or telephone conversation. It is a felony to secretly photograph or otherwise record the image of a person "in a state of undress" in a place where the person has a reasonable expectation of privacy. Neb. Rev. Stat. § 28-311.08. It is also a felony to secretly photograph or otherwise record the image of a person's intimate body parts when the individual would not expect to be exposed to the public, regardless of whether it is in a public or private place.
What type of Nebraska Bug Sweeping Services are you looking for?
NE – Residential Bug Sweeps– Includes our experienced Nebraska bug sweepers conducting a comprehensive TSCM physical and electronic bug sweep of your house, apartment, condo, dorm room, even a hotel room in Nebraska.
NE – Business Bug Sweeps – This TSCM business bug sweep covers conference rooms, executive offices, cubicles, conference rooms, telephones, and restrooms in your small or large Nebraska business.
NE – Vehicle Bug Sweeps – Our professional bug sweepers will search and find GPS trackers, on or off, on your vehicle. There are many different types of GPS trackers and vehicles, from family cars, SUV's, business vehicles, delivery trucks, tractor-trailers, or any other mobile vehicle.
NOTE – Vehicle GPS tracker sweeps are only conducted in Nebraska if we are already coming to your home or business.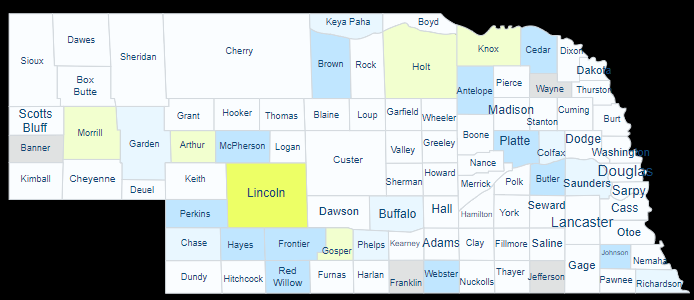 We Bring Nebraska bug sweeps in the following counties:
Adams as well as Banner
Box Butte also Buffalo
Cass as well as Cherry
Colfax also Dakota
Deuel also Douglas
Franklin also Gage
Garfield as well as Greeley
Harlan as well as Holt
Jefferson also Keith
Knox also Logan
McPherson
Nance
Otoe
Phelps
Polk
Rock
Saunders
Sheridan
Stanton
Thurston
Wayne
Additional Counties with Bug Sweep Services:
Antelope as well as Blaine
Boyd as well as Burt
Cedar as well as Cheyenne
Cummings also Dawes
Dixon as well as Dundy
Frontier as well as Garden
Gosper also Hall
Hayes as well as Hooker
Johnson as well as Keya Paha
Lancaster as well as Loup
Merrick
Nemaha
Pawnee
Pierce
Red Willow
Saline
Scotts Bluff
Sherman
Thayer
Valley
Webster
Arthur as well as Boone
Brown as well as Butler
Chase as well as Clay
Custer as well as Dawson
Dodge as well as Fillmore
Furnas as well as Garden
Grant as well as Hamilton
Hitchcock also Howard
Kearney also Kimball
Lincoln also Madison
Morrill
Nuckolls
Perkins
Platte
Richardson
Sarpy
Seward
Sioux
Thomas
Washington
Wheeler
Top Nebraska Bug Sweep Cities We Serve:
Ainsworth, Albion, Alliance, Alma, Arapahoe, Arlington, Ashland, Atkinson, Auburn, Aurora, Battle Creek, Beatrice, Bellevue, Bennington, Blair, Bridgeport, Broken Bow, Burwell, Cambridge, Central City, Chadron, Chalco, Columbus, Cozad, Crete, Dakota City, David City, Fairbury, Falls City, Fremont, Fullerton, Geneva, Gering, Gibbon, Gordon, Gothenburg, Grand Island, Grant, Gretna, Hartington, Hastings, Hebron, Hickman, Holdrege, Imperial, Kearney, Kimball, La Vista, Lexington, Lincoln, Madison, McCook, Milford, Minden, Mitchell, Nebraska City, Neligh, Norfolk, North Bend, North Platte, Oakland, Offutt AFB, Ogallala, Omaha, O'Neill, Ord, Papillion, Pierce, Plainview, Plattsmouth, Ralston, Ravenna, Schuyler, Scottsbluff, Seward, Shelton, Sidney, South Sioux City, Springfield, St. Paul, Stanton, Superior, Sutherland, Sutton, Syracuse, Tecumseh, Tekamah, Valentine, Valley, Wahoo, Wakefield, Waverly, Wayne, West Point, Wilber, Wisner, Wood River, Woodland Park, Wymore, York, and the many other Nebraska cities and towns in between.
CALL 866-292-3711 FOR A FREE CONSULTATION (24/7)
Common Reasons Nebraska Residents and Businesses are being spied upon
N

Being involved in a contentious divorce.

N

Being involved in a child custody fight.

N

Being involved in a civil lawsuit such as personal injury or workers' compensation.

N

Owning a business and competitors want to learn your trade secrets (and, no, you don't need to own a million- or billion-dollar business for this to happen to you).

N

Owning a business and you have a current or former employee who are being paid to spy on you (corporate espionage) or who want to try to get you into legal trouble.

N

Currently or formerly being involved in a relationship with someone who was jealous, possessive, or abusive.

N

Evidence of Possible Bug Installations in your Home or Office.

N

Unexpected dust or ceiling debris on the floor, a desk, or the surface of other furniture.

N

New decorative items in the room you know you didn't put in the room, such as a vase or even a new piece of art on the wall.

N

Wall plates and outlet covers that were once straight are now crooked.

N

You turn out the lights and see a small red light.

N

You see new scratches on your wall, ceiling, or furniture.

N

Someone always shows up where you're at although you never told them where you were going.
We have a team of professional Nebraska Bug Sweepers who provide TSCM bug sweeping services throughout Nebraska and the entire USA. Here is a partial list of the types of bug sweep services we provide: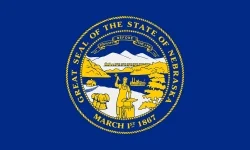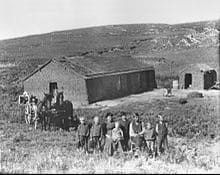 Homesteaders in central Nebraska
We are the Nebraska Bug Sweeping Experts experienced in detecting Hidden Cameras, Audio Devices, GPS Trackers in vehicles and even more. NE Bug Sweeps is our ONLY business. Trust our trained Nebraska bug sweepers in finding & removing Audio & Video bugging devices. More than Thirty Years of Experience. We are here to assure your privacy and peace of mind. Call us now for an instant price quote. Free Consultation 24/7.
CALL 866-292-3711 FOR A FREE CONSULTATION (24/7)
TOP 10 PLACES TO VISIT IN Nebraska:
NATIONAL PARKS IN Nebraska: