Ohio Bug Sweeps 65,000 bugs Detected
DO YOU BELIEVE YOUR Ohio HOME, BUSINESS OR VEHICLE IS BUGGED?
We are here to help you today!
Free Consultation (24/7)
Call Us Now –
866-292-3711
Hidden Cameras, Audio Bugs and GPS Devices: How to know what's Legal in Ohio.
Ohio law, Ohio Rev. Code ann. § 2933.52, requires the consent of at least one party to legally record an in-person or telephone conversation. Ohio also has anti-voyeurism law that prohibits surreptitiously invading a person's privacy for sexual purposes. Ohio Rev. Code ann. §2907.08.
What type of Ohio Bug Sweeping Services are you looking for?
OH – Residential Bug Sweeps – This covers our bug sweepers conducting a physical and electronic bug sweep of you house, apartment, condo, dorm room, even a hotel room.
OH – Business Bug Sweeps – This covers conference rooms, executive offices, cubicles, conference rooms, and restrooms in your small or large business.
OH – Vehicle Bug Sweeps – There are many different types of vehicles, from family cars, SUV's, business vehicles, delivery trucks, tractor-trailers, or any other mobile vehicle.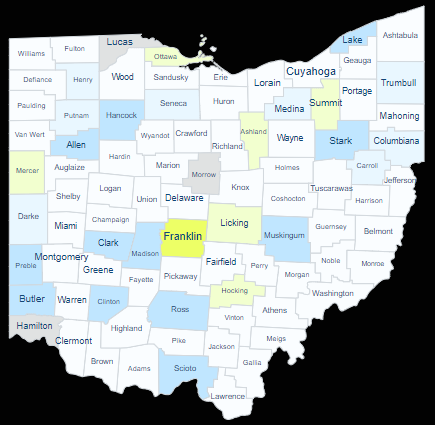 We Bring Ohio bug sweeps in the following counties:
Adams as well as Ashtabula County
Belmont also Carroll County
Clermont also Coshocton County
Darke as well as Erie County
Franklin also Geauga County
Hamilton also Harrison County
Hocking also Jackson County
Lake as well as Logan County
Madison as well as Medina County
Miami also Morgan County
Noble County
Perry County
Portage County
Richland County
Scioto County
Stark County
Tuscarawas County
Vinton County
Wayne County
Additional Counties with Bug Sweep Services:
Allen as well as Athens County
Brown also Champaign County
Clinton as well as Crawford County
Defiance also Fairfield County
Fulton as well as Greene County
Hancock also Henry County
Holmes also Jefferson County
Lawrence as well as Lorain County
Mahoning also Meigs County
Monroe also Morrow County
Ottawa as well as Pickaway County
Preble County
Ross County
Seneca County
Summit County
Union County
Warren County
Williams County
Ashland as well as Auglaize County
Butler also Clark County
Columbiana also Cuyahoga County
Delaware as well as Fayette County
Gallia as well as Guernsey County
Hardin also Highland County
Huron also Knox County
Licking also Lucas County
Marion as well as Mercer County
Montgomery also Muskingum County
Paulding County
Pike County
Putnam County
Sandusky County
Shelby County
Trumbull County
Van Wert County
Washington County
Wood County
Top Ohio Bug Sweep Cities We Serve:
CALL 866-292-3711 FOR A FREE CONSULTATION (24/7)
Common Reasons Ohio Residents and Businesses are being spied upon
N

Being involved in a contentious divorce.

N

Being involved in a child custody fight.

N

Being involved in a civil lawsuit such as personal injury or workers' compensation.

N

Owning a business and competitors want to learn your trade secrets (and, no, you don't need to own a million- or billion-dollar business for this to happen to you).

N

Owning a business and you have a current or former employee who are being paid to spy on you (corporate espionage) or who want to try to get you into legal trouble.

N

Currently or formerly being involved in a relationship with someone who was jealous, possessive, or abusive.

N

Evidence of Possible Bug Installations in your Home or Office.

N

Unexpected dust or ceiling debris on the floor, a desk, or the surface of other furniture.

N

New decorative items in the room you know you didn't put in the room, such as a vase or even a new piece of art on the wall.

N

Wall plates and outlet covers that were once straight are now crooked.

N

You turn out the lights and see a small red light.

N

You see new scratches on your wall, ceiling, or furniture.

N

Someone always shows up where you're at although you never told them where you were going.
We have a team of professional bug sweepers who provide bug sweeping services in all of Ohio. We also provide TSCM bug sweeps throughout the entire United States. Here is a partial list of the types of bug sweep services we provide: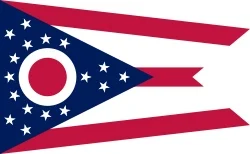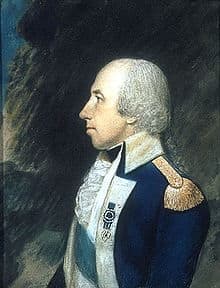 We are the Ohio Bug Sweeping Experts experienced in detecting Hidden Cameras, Audio Devices, GPS Trackers in vehicles and even more. OH Bug Sweeping is our ONLY business. Trust our trained bug sweepers in finding & removing Audio & Video bugging devices. Free Consultation 24/7. More than Thirty Years of Experience. We are here to assure your privacy and peace of mind. Call us now for an instant price quote.
CALL 866-292-3711 FOR A FREE CONSULTATION (24/7)
TOP 10 PLACES TO VISIT IN Ohio: