North Carolina Bug Sweeps 65,000 bugs Detected
DO YOU BELIEVE YOUR North Carolina HOME, BUSINESS OR VEHICLE IS BUGGED?
We are here to help you today!
Free Consultation (24/7)
Call Us Now –
866-292-3711
Hidden Cameras, Audio Bugs and GPS Devices: How to know what's Legal in North Carolina.
North Carolina law requires a TSCM license to perform services to persons or businesses. North Carolina law, N.C. Gen. Stat. § 15A-287(a)(1), requires the consent of at least one party to legally record an in-person or telephone conversation. It is a felony to photograph or record a person in a room where the person has a reasonable expectation of privacy, and to disclose any images obtained by these means. N.C. Gen. Stat. § 14-202.
What type of North Carolina Bug Sweeping Services are you looking for?
NC – Residential Bug Sweeps – This covers our bug sweepers conducting a physical and electronic bug sweep of you house, apartment, condo, dorm room, even a hotel room.
NC – Business Bug Sweeps – This covers conference rooms, executive offices, cubicles, conference rooms, and restrooms in your small or large business.
NC – Vehicle Bug Sweeps – There are many different types of vehicles, from family cars, SUV's, business vehicles, delivery trucks, tractor-trailers, or any other mobile vehicle.

We Bring North Carolina bug sweeps in the following counties:
Aberdeen as well as Apex
Asheville also Black Mountain
Brevard also Carolina Beach
Chapel Hill also Clayton
Conover also Davidson
Elizabeth City also Fayetteville
Fuquay-Varina also Gibsonville
Greensboro also Hamlet
Henderson also High Point
Hope Mills also Jacksonville
Kernersville also Kings Grant CDP
Knightdale also Leland
Lexington
Marion
Mills River
Monroe Mooresville
Morrisville
Murraysville CDP
New Bern
Oak Ridge
Pineville
Raleigh
Rockingham
St. Stephens CDP
Sawmills
Siler City
Southern Pines
Statesville
Tarboro
Unionville
Waxhaw
Wendell
Wilmington
Winterville
Ahoskie as well as Archdale
Belmont also Boiling Spring Lakes
Burlington also Carrboro
Charlotte also Clinton
Cornelius also Dunn
Elon as well as Fletcher
Garner also Goldsboro
Greenville also Harrisburg
Hendersonville also Hillsborough
Huntersville also James City CDP
Kill Devil Hills also Kings Mountain
Lake Norman of Catawba CDP
Lenoir as well as Lincolnton
Matthews
Mint Hill
Morehead City
Mount Airy
Myrtle Grove CDP
Newton
Ogden CDP
Piney Green CDP
Reidsville
Rocky Mount
Salisbury
Selma
Silver Lake CDP
Spring Lake
Stokesdale
Thomasville
Wadesboro
Waynesville
Whiteville
Wilson
Woodfin
Albemarle as well as Asheboro
Bessemer City also Boone
Butner as well as Cary
Cherryville also Concord
Cullowhee CDP also Durham
Etowah CDP also Forest City
Gastonia also Graham
Half Moon CDP also Havelock
Hickory also Holly Springs
Indian Trail also Kannapolis
King also Kinston
Laurinburg also Lewisville
Lumberton
Mebane
Mocksville
Morganton
Mount Holly
Nashville
Oak Island
Oxford
Porters Neck CDP
Roanoke Rapids
Roxboro
Sanford
Shelby
Smithfield
Stallings
Summerfield
Trinity
Wake Forest
Weddington
Williamston
Winston-Salem
Top North Carolina Bug Sweep Cities We Serve:
Albemarle, Apex, Archdale, Asheboro, Asheville, Belmont, Boone, Burlington, Carrboro, Cary, Chapel Hill, Charlotte, Clayton, Clemmons, Clinton, Concord, Conover, Cornelius, Davidson, Dunn, Durham, Eden, Elizabeth City, Elon, Fayetteville, Fuquay-Varina, Garner, Gastonia, Goldsboro, Graham, Greensboro, Greenville, Harrisburg, Havelock, Henderson, Hendersonville, Hickory, High Point, Holly Springs, Hope Mills, Huntersville, Indian Trail, Jacksonville, Kannapolis, Kernersville, Kings Grant, Kings Mountain, Kinston, Laurinburg, Leland, Lenoir, Lewisville, Lexington, Lincolnton, Lumberton, Matthews, Mebane and Knightdale, Mint Hill, Monroe, Mooresville, Morehead City, Morganton, Morrisville, Mount Airy, Mount Holly, Murraysville, Myrtle Grove, New Bern, Newton, Oxford, Pinehurst, Pineville, Piney Green, Raleigh, Reidsville, Roanoke Rapids, Rockingham, Rocky Mount, Salisbury, Sanford, Shelby, Smithfield, Southern Pines, Spring Lake, St. Stephens, Stallings, Statesville, Summerfield, Tarboro, Thomasville, Wake Forest, Washington, Waxhaw, Waynesville, Weddington, Wesley Chapel, Wilmington, Wilson, Winston-Salem, Winterville, and the many other North Carolina cities and towns in between.
CALL 866-292-3711 FOR A FREE CONSULTATION (24/7)
Common Reasons North Carolina Residents and Businesses are being spied upon
N

Being involved in a contentious divorce.

N

Being involved in a child custody fight.

N

Being involved in a civil lawsuit such as personal injury or workers' compensation.

N

Owning a business and competitors want to learn your trade secrets (and, no, you don't need to own a million- or billion-dollar business for this to happen to you).

N

Owning a business and you have a current or former employee who are being paid to spy on you (corporate espionage) or who want to try to get you into legal trouble.

N

Currently or formerly being involved in a relationship with someone who was jealous, possessive, or abusive.

N

Evidence of Possible Bug Installations in your Home or Office.

N

Unexpected dust or ceiling debris on the floor, a desk, or the surface of other furniture.

N

New decorative items in the room you know you didn't put in the room, such as a vase or even a new piece of art on the wall.

N

Wall plates and outlet covers that were once straight are now crooked.

N

You turn out the lights and see a small red light.

N

You see new scratches on your wall, ceiling, or furniture.

N

Someone always shows up where you're at although you never told them where you were going.
We have a team of professional North Carolina Bug Sweepers who provide TSCM bug sweeping services throughout North Carolina and the entire USA. Here is a partial list of the types of bug sweep services we provide: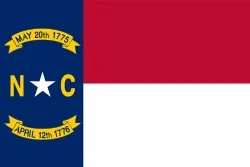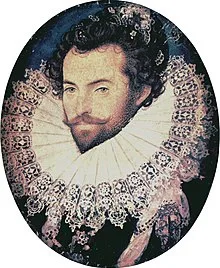 We are the North Carolina Bug Sweeping Experts experienced in detecting Hidden Cameras, Audio Devices, GPS Trackers in vehicles and even more. North Carolina Sweeps is our ONLY business. Trust our trained bug sweepers in finding & removing Audio & Video bugging devices. Free Consultation 24/7. More than Thirty Years of Experience. We are here to assure your privacy and peace of mind. Call us now for an instant price quote.
CALL 866-292-3711 FOR A FREE CONSULTATION (24/7)
TOP 10 PLACES TO VISIT IN North Carolina:
North Carolina STATE PARKS:
NATIONAL PARKS IN North Carolina: