New Hampshire Bug Sweeps 65,000 bugs Detected
DO YOU BELIEVE YOUR New Hampshire HOME, BUSINESS OR VEHICLE IS BUGGED?
We are here to help you today!
Free Consultation (24/7)
Call Us Now –
866-292-3711
Hidden Cameras, Audio Bugs and GPS Devices: How to know what's Legal in New Hampshire.
Legal Definition: New Hampshire is a two-party consent state and the law states it is a felony to intercept or disclose the contents of any telecommunication or oral communication without the consent of all parties. N.H. Rev. Stat. Ann. § 570-A:2-I. It is a misdemeanor to install or use any device to 1) photograph or record images or sounds in a place where there is a reasonable expectation of privacy; 2) photograph or record "images, location, movement, or sounds" from outside a place in which there is a reasonable expectation of privacy if it would not ordinarily be audible or visible from outside the place without the device. N.H. Rev. Stat. Ann. § 644:9.
What type of New Hampshire Bug Sweeping Services are you looking for?
NH Residential Bug Sweeps – This covers our bug sweepers conducting a physical and electronic bug sweep of you house, apartment, condo, dorm room, even a hotel room.
NH Business Bug Sweeps – This covers conference rooms, executive offices, cubicles, conference rooms, and restrooms in your small or large business.
NH Vehicle Bug Sweeps – There are many different types of vehicles, from family cars, SUV's, business vehicles, delivery trucks, tractor-trailers, or any other mobile vehicle.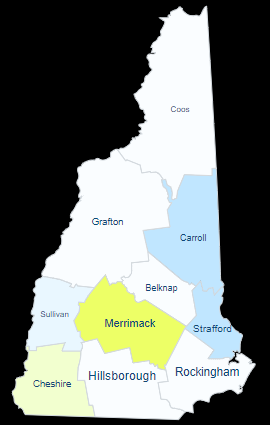 We Bring New Hampshire bug sweeps in the following counties:
Belknap County
Coos County
Merrimack County
Sullivan County
Additional Counties with Bug Sweep Services:
Carroll County
Grafton County
Rockingham County
Cheshire County
Hillsborough County
Strafford County
Top New Hampshire Bug Sweep Cities We Serve:
Allenstown, Amherst, Atkinson, Auburn, Barnstead, Barrington, Bedford, Belmont, Berlin, Boscawen, Bow, Brentwood, Brookline, and Alton, Canaan and Hinsdale, Candia, Charlestown, Chester, Chesterfield, Claremont, Concord, Conway, Danville, Deerfield, Derry, Dover, Durham, Enfield, Epping, Epsom, Exeter, Farmington, Franklin, Fremont, Gilford, Gilmanton, Goffstown, Greenland, Hampstead, Hampton, Hanover, Haverhill, Henniker, Hillsborough, Hollis, Hooksett, Hopkinton, Hudson, Jaffrey, Keene, Kingston, Laconia, Lebanon, Lee, Litchfield, Littleton, Londonderry, Loudon, Manchester, Meredith, Merrimack, Milford, Milton, Moultonborough, Nashua, New Boston, New Ipswich, New London, Newmarket, Newport, Newton, North Hampton, , Northfield, Northwood, Nottingham, Ossipee Pelham, Pembroke, Peterborough, Pittsfield, Plaistow, Plymouth, Portsmouth, Raymond, Rindge, Rochester, Rye, Salem, Sandown, Seabrook, Somersworth, Strafford, Stratham, Swanzey, Wakefield, Walpole, Weare, Wilton, Winchester, Windham, Wolfeboro, and all other smaller cities and towns in New Hampshire.
CALL 866-292-3711 FOR A FREE CONSULTATION (24/7)
Common Reasons New Hampshire Residents and Businesses are being spied upon
N

Being involved in a contentious divorce.

N

Being involved in a child custody fight.

N

Being involved in a civil lawsuit such as personal injury or workers' compensation.

N

Owning a business and competitors want to learn your trade secrets (and, no, you don't need to own a million- or billion-dollar business for this to happen to you).

N

Owning a business and you have a current or former employee who are being paid to spy on you (corporate espionage) or who want to try to get you into legal trouble.

N

Currently or formerly being involved in a relationship with someone who was jealous, possessive, or abusive.

N

Evidence of Possible Bug Installations in your Home or Office.

N

Unexpected dust or ceiling debris on the floor, a desk, or the surface of other furniture.

N

New decorative items in the room you know you didn't put in the room, such as a vase or even a new piece of art on the wall.

N

Wall plates and outlet covers that were once straight are now crooked.

N

You turn out the lights and see a small red light.

N

You see new scratches on your wall, ceiling, or furniture.

N

Someone always shows up where you're at although you never told them where you were going.
We have a team of professional bug sweepers who provide bug sweeping services in all of New Hampshire. We also provide TSCM bug sweeps throughout the entire United States. Here is a partial list of the types of bug sweep services we provide: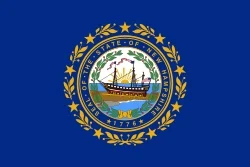 The flag of New Hampshire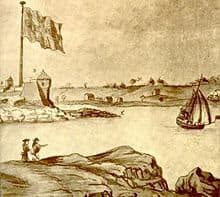 We Are the New Hampshire Bug Sweeping Experts experienced in detecting Hidden Cameras, Audio Devices, GPS Trackers in vehicles and even more. NH Bug Sweeping is our ONLY business. Trust our trained bug sweepers in finding & removing Audio & Video bugging devices. Free Consultation 24/7. More than Thirty Years of Experience. We are here to assure your privacy and peace of mind. Call us now for an instant price quote.
CALL 866-292-3711 FOR A FREE CONSULTATION (24/7)
TOP 10 PLACES TO VISIT IN New Hampshire:
Washington Cog Railway, Marshfield Station, NH
Strawbery Banke, Portsmouth, NH

 

https://www.strawberybanke.org
Cannon Mountain Aerial Tramway

 

and Franconia Notch, Flume Gorge, NH
Portsmouth Harbor Trail and Historic Houses, Portsmouth, NH
Monadnock, NH
North Conway and

 

Mt. Washington Valley Ski Resorts, Mt. Washington Valley, NH
Hampton Beach,

 

Hampton, NH
Lake Winnipesaukee, Winnipesaukee, NH
Currier Museum of Art and Zimmerman House, Manchester , NH
New Hampshire STATE PARKS:
NATIONAL PARKS IN New Hampshire: